Outsourcing Benefits Of Professional Data Entry Services
The most significant benefit of outsourcing data entry services or typing services is that it aids you reorganize your business. The moment you assign your work to some professional or a company, it is sure that you'll get the work done at the appointed time. These services guarantee quite a few related benefits such as:
Outsourcing work like data entry typing services helps you save money which would be the most required matter to hire additional staff and further on protect the infrastructure vital to accomplish the data processing tasks in your organization. You can steer clear of any further expenditure involved in terms of awarding salaries, compensations, incentives and additional allowances for the data processing team.
Business process outsourcing services from dependable firms helps you keep up the business records without any errors in appropriately prepared formats.
Accurately planned services considerably reduce your administrative assignments and help you save time, money and effort required at your end to finish the tedious and time consuming data processing jobs. On the other hand, these services facilitate you to focus on your core competencies with finer efficiency.
Outsourcing data entry services surely helps you boost up the effectiveness and efficiency of your business firm, which on the other hand enhance your sales leads and cash flow.
The moment you have outsourced the data processing jobs, you get some additional time to devote on effective business issues and hence deliver the finest of services to your customers. This on the other hand surely helps you make some sure business benefits.
Outsourcing data entry services and related services offers you with an opportunity as to distribute your business risks with an external agency.
In other words, outsourcing typing services in countries like India help numerous companies to stay competitive in the business market as by updating their core processes. Recognizing these many benefits, many organizations are nowadays handing over their data processing jobs to individuals or outdoor companies.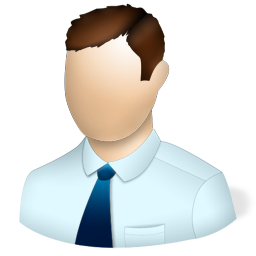 Author's Desk: Sunil Digital Marketing Head-Business Development Group is working with Data Entry Inc from last two years. His presence and excellence has taken the company from bottom to top level drastically using his dominant marketing skills. He has played a prominent role in conducting various digital marketing campaigns and has been managing different verticals of digital market. Lead generation through online marketing is his best shot! Contact Data Entry Inc to know the benefits of their outsourcing services.