Photo Retouching Services
Are you looking for Amazing Photographs? Do you have any images to edit and retouch the perfect clicks? Many photographers click perfect pictures, but the prefect clicks may get some unwanted errors such as backgrounds, lighting effects, other obstructions, etc. that might dull or damage your images. Photo retouching services are perfect solutions for your images that require editing and enhancement work to create a bespoke image for your company.
Various industries such as real estate, design, e-Commerce, fashion, photography, video, graphics, print media, etc. require photo retouching services. Data Entry Inc is an India based outsourcing company that offers cost effective prices for bespoke photo retouching services along with photo editing and image enhancement services to clients across the globe such as from the UK, USA, Canada, Germany, etc.
Image Processing Services We Offer
Our Company has a pre designed systematic process to perform your image retouching service work and the stepwise procedure is given as below:
Receive Images:
We will get the images that you want to edit as well as collecting special requirements.
Image Retouching:
Our photo editing team will work on your image retouching with best quality results.
Quality Assurance:
Expert editors will eliminate errors in images with our high Quality Check process.
Final Images:
After all the verification, we will submit the final images within the given time frames.
Get Your Photo Retouching Done By Our Experts
Data Entry Inc has a team of expert photo editors that will give a glowing touch to your images regardless of the picture quality and will make it a perfect presentation for your work. Avail our following retouching services for your images and photographs:
Photo Editing:
Our Company has expertise in various image editing techniques that rephrase your photographs and make the images visually appealing for your important clients. Outsourcing image retouching services in India will make your images more refreshing with perfect tone balance at affordable prices. Get color balancing, brightness and contrast, saturation, various filters, etc. for your pictures. We transform your dull photos into an attractive one for you as per business requirements.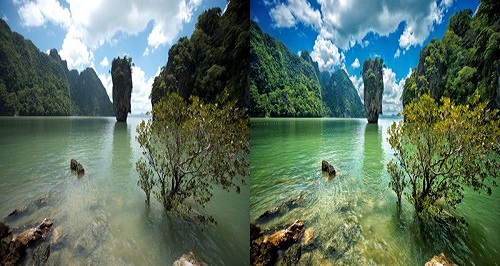 Photo Enhancement:
In this service, the photos are enhanced with the help of various advanced tools and software available like Adobe Photoshop, Coral Draw, etc. that gives you top quality and reliable results. Outsource image enhancement service to our expert team for creating attractive and enriched images. We do image enhancement of old photographs that are clicked by the old camera's that needs retouching by advance tools and latest software.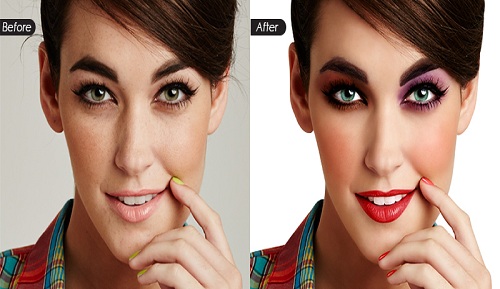 Remove of Blemish or Marks:
The blemish and temporary marks on the face that spoil the clarity of portrait images and fail to show human features effectively. Catalog and calendar shoots require photo editing services to make the picture clear and enhance the portraits with advanced editing tools. Hire our expert editors today for your complex and complicated image retouching service requirements.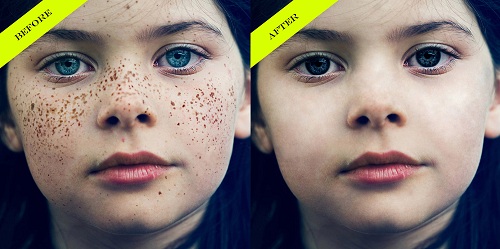 Why to Outsource Photo Retouching Services in India?
Expert photo editing team for your photo retouching work.
Wide range of enhanced features to choose for your images.
Bulk volume enhancement work can be done in a given timeline.
Affordable rates for image retouching as an India based company.
Comprehensive solutions offered for your client's requirements.
Quality controlled results with high accuracy and precision.
Data confidentiality and security of your shared images and photos.
Get Our Valued Image Retouching Services for Your Dull Images
Image Restoration:
Images that need restoration for long term storage are given a new life by our expert photo editor team. We give you the proper color balance and tone of features, brightness and shades for your damaged photos and images. Outsource photo restoration services to Data Entry Inc and restore the original colors and lighting effects that were clicked by ancient or older cameras. The professionals refer to outsourcing image enhancement services for superior quality results.
Image Cropping:
The images with large dimensions need to be cropped in accordance to get the best quality images without any damage. If the image borders are not appropriate, then cropping the image will enhance the photo, also make it attractive and give it a visually appealing touch. It requires special skills of experts available at Data Entry Inc to deliver image cropping and photo retouching services.
Image Background Editing:
Some images have failed backgrounds that are essential to be removed in order to make your images attractive and elegant. If you outsource image retouching services in India, our experts will create a new layer of background and removes the dull background to make the image highlighted as per your requirements. Many industries such as online product upload merchants require image background editing services offered by our team at affordable prices.
Contact us to know more about our photo retouching services and avail the benefits of cost effective prices for your projects!
Your Perfect Outsourcing Partner - Data Entry Inc
Get the following benefits offered by our professional photo editor's team by outsourcing photo retouching services to Data Entry Inc.
High quality results delivered for high customer satisfaction rate.
The latest technology used that offers quick turnaround time.
Our cost effective prices will save a lot on your operating cost.
Your data is kept secured with our stringent security systems.
Flexible staffing to complete your bulk volume retouching projects.
Our experts provide you personalized results for better outcomes.
Customer support team is readily available to solve your queries.

FREE TRAL RUN

We offer a free trial run to show you our superior quality image retouching services prior to the final project work; it will help you to know our services in a better way and have strong business relations.
Contact us now to know more about our photo editing and photo enhancement services in brief. Get a quote today for all your photo retouching requirements.