Why Should You Outsource Your Data Mining Tasks To Offshore Countries Like India?
If you are businessman or is attached to any business in some way, it is obvious that you would be aware with terms like Data Mining and Web research. These kinds of services help businesses get vital information or data for their study & marketing campaigns. As this procedure call for professionals with superior expertise in internet or can say online research, clients can take benefit of outsourcing their Data extraction, Data Mining and Data Collection services to make use of resources at a very viable cost.
In the period of recession, companies feel cautious for a primary factor which is "expenditure" or cost. As a result companies are nowadays trying to hit upon certain ways as to cut back extra costs. If considered with an open mind, outsourcing of work can be a good choice for the reducing costs. Data entry is the most eminent kind of work amid all outsourcing jobs. As to overcome some premium class and specific data entry demands the majority of businesses or firms choose to outsource data entry and data mining services to offshore countries like India.
In India itself there are innumerable companies which suggest expert class data entry work at cheapest prices. Outsourcing data mining work is like a vital necessity of all fast growing businesses who desire to focus on their core areas and also wish to manage their expenditure.
Straightforward and fast communication: Flexibility in communication is offered where they will be prepared to talk with you at your suitable time, as per the work demands.
Class with a high level of precision: Companies managing a range of data-entry projects grow a whole new approach for quality as of maintaining some finest quality at work.
Turnaround Time: Ability to convey fast turnaround time as per project requirements as to achieve your job's cut-off date.
Reasonable Rates: Services are offered at reasonable rates within the industry.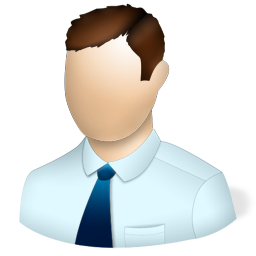 Author's Desk: Sunil Digital Marketing Head-Business Development Group is working with Data Entry Inc from last two years. His presence and excellence has taken the company from bottom to top level drastically using his dominant marketing skills. He has played a prominent role in conducting various digital marketing campaigns and has been managing different verticals of digital market. Lead generation through online marketing is his best shot! Contact Data Entry Inc to know the benefits of their outsourcing services.